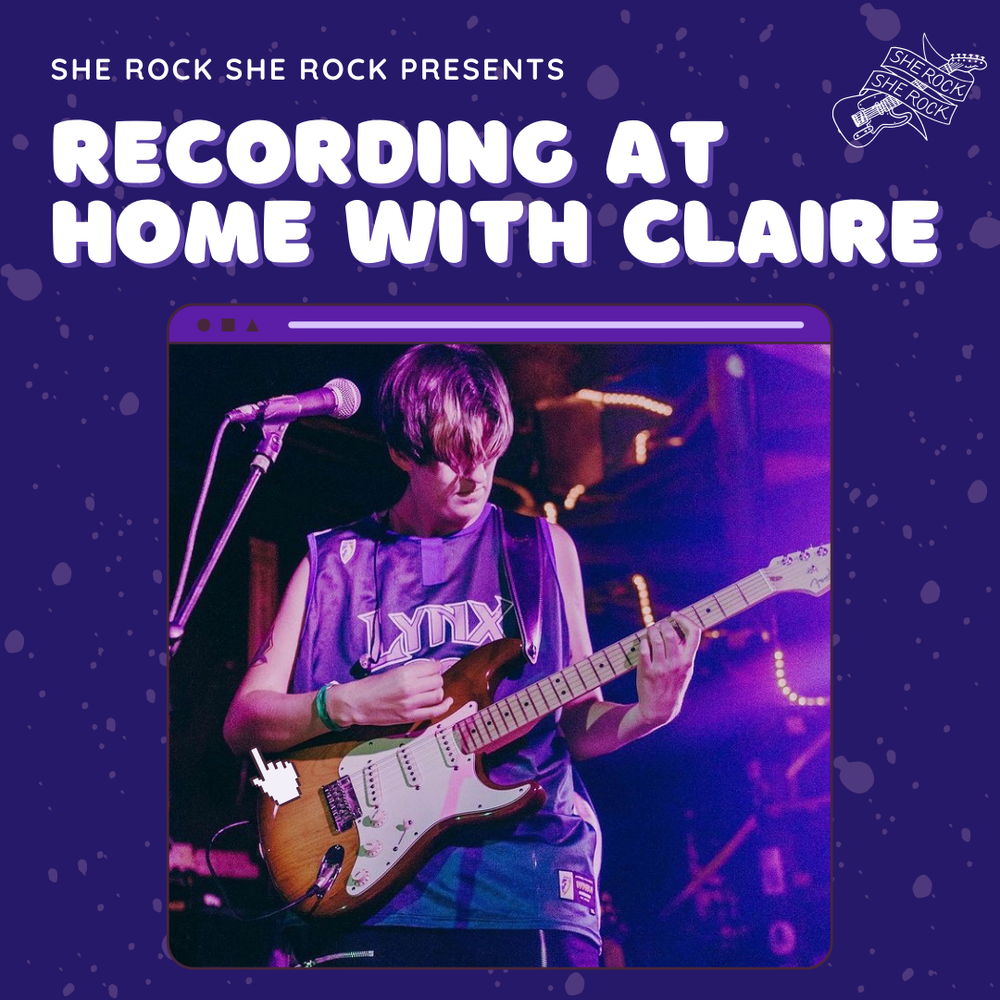 Recording at Home with Claire
Sunday Oct. 17, 6-7:30 CST
Have you always dreamed of recording your own music, but you're not sure where to start? Do you have songs sitting in your phone's voice memos just waiting to be released into the world? This is the workshop for you! Join Claire for an intro to recording at home using basic software and gear, and learn about more advanced DAWs (Digital Audio Workstations) as well.
Cost: $25
About Claire:
Claire grew up playing guitar with their dad in his country band in Minneapolis, MN. After high school Claire studied music production and composition at Berklee College of Music in Boston. Claire has worked in recording studios such as The Hideaway, The Bunker (Brooklyn) and Minnehaha Recording Company. Claire has taught at Girls Rock n Roll Retreat for the past several years, and has taught She Rock's virtual StudioLab workshop. Currently Claire is based in Brooklyn, NY, playing guitar, producing/writing/recording for their band Boyish.
Boyish released their most recent EP "We're all gonna die, but here's my contribution" in May. The project received praise from Nylon, NPR, Ones To Watch, Them., The GLAAD Wrap, and Lyrical Lemonade. The lead single "Superstar" has been streamed over 700,000 times and was added to Spotify playlists such as "Fresh Finds", "Lorem", "All New Indie", and "Softly". Their single "whatshisname" was played on BBC Radio 6 and their third and final single "Your Best Friend" was featured as the KUTX Song of The Day.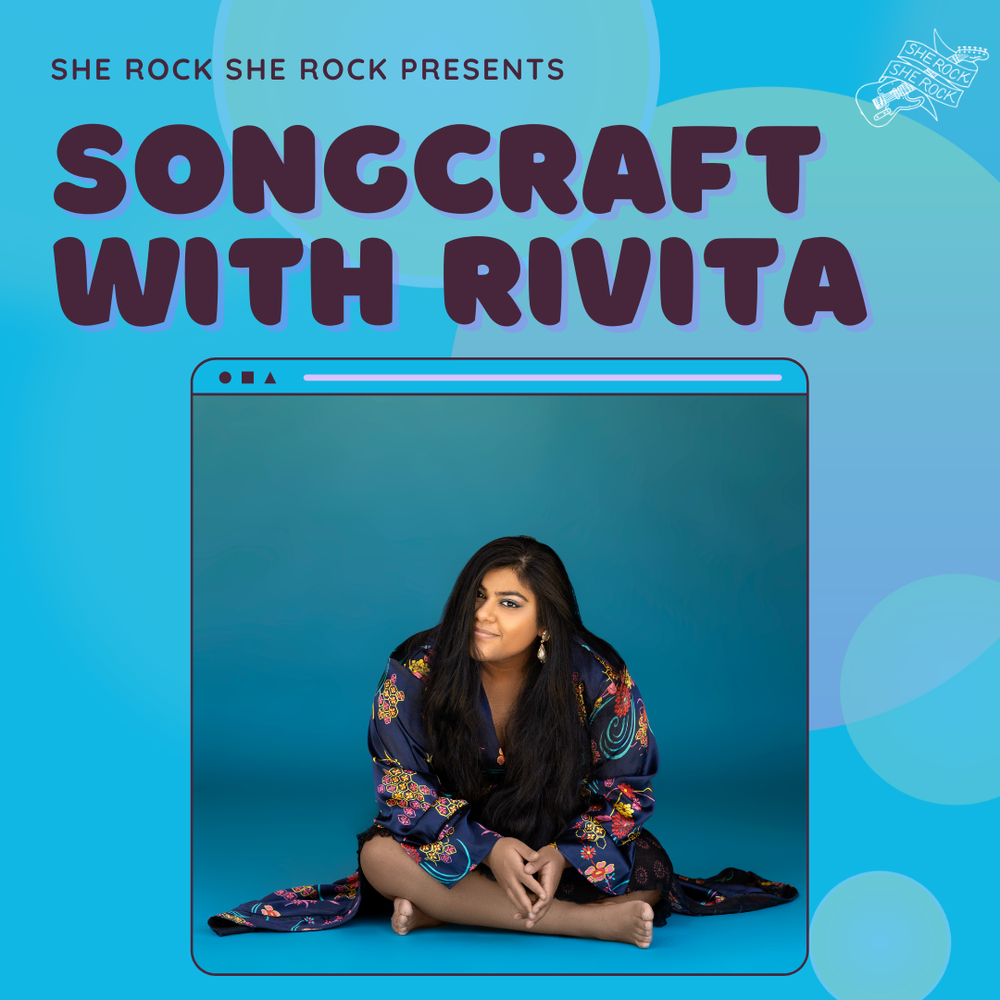 Songcraft with Rivita
Tuesdays Starting Oct. 5
Songcraft is a series of workshops designed to help you upskill as a songwriter. Sessions will be held as follows:
Session 1: Intensive Lyric Writing | October 5, 6-7:30 CST
Session 2: Structuring Songs | October 12, 6-7:30 CST
Session 3: Painting A Picture With Words | October 19, 6-7:30 CST
Session 4: Bringing Songs to Life in Production | October 26, 6-7:30 CST
Session 5: Monetizing Songwriting | November 2, 6-7:30 CST
Register for any or all of the above!
Cost: $25/session or $100 for all 5
About Rivita:
Hailing from the colorful escapades of India, Rivita has been writing songs since she was about 12 of age. Her music has been syndicated by Rolling Stone, India & BBC London and continues to capture audiences from around the world. In 2020 Rivita authored The Composer Cave Challenge, which has appeared on Amazon's Music Composition bestseller list. She is currently based in LA and is focused on writing and releasing new music, performing and teaching. 
After obtaining her Bachelor's degree in Popular Music Performance from BIMM London, she obtained a Masters of Music in Composing for Film & TV at the prestigious Kingston University, London. 
During her time in London she performed as a Sambasista with Bloco LCM Samba Band & Paraiso School of Samba at events such as Pride London & Notting Hill Carnival and performed her original music at prestigious venues such as the Islington O2, Proud Camden, Troubadour, Charlie Wrights and many more.
After completing her education, Rivita moved back to India where she taught music and proceeded to work on her EP "Tribal Love". She soon picked up the camera and started making music videos and won the Indian Music Video Award 2017 for her music video "Listen".
Her desire to make beautiful music videos and to capture the world around her with Soundscapes led her to Syracuse University where she pursued an MA in Audio Arts. During her one year at Syracuse, she received 2 scholarships and was sent to South Africa to work on a Journalistic Project as an Audio Engineer. Here, she developed her project "The Traveling Studio", which focused on capturing the music of artists without access to a studio. This project went on to win an Outstanding nomination at the Creative Conscience Awards 2018.
Rivita continues to grow as a composer and songwrite, she writes music about the places she has been and the people she has met along the way.