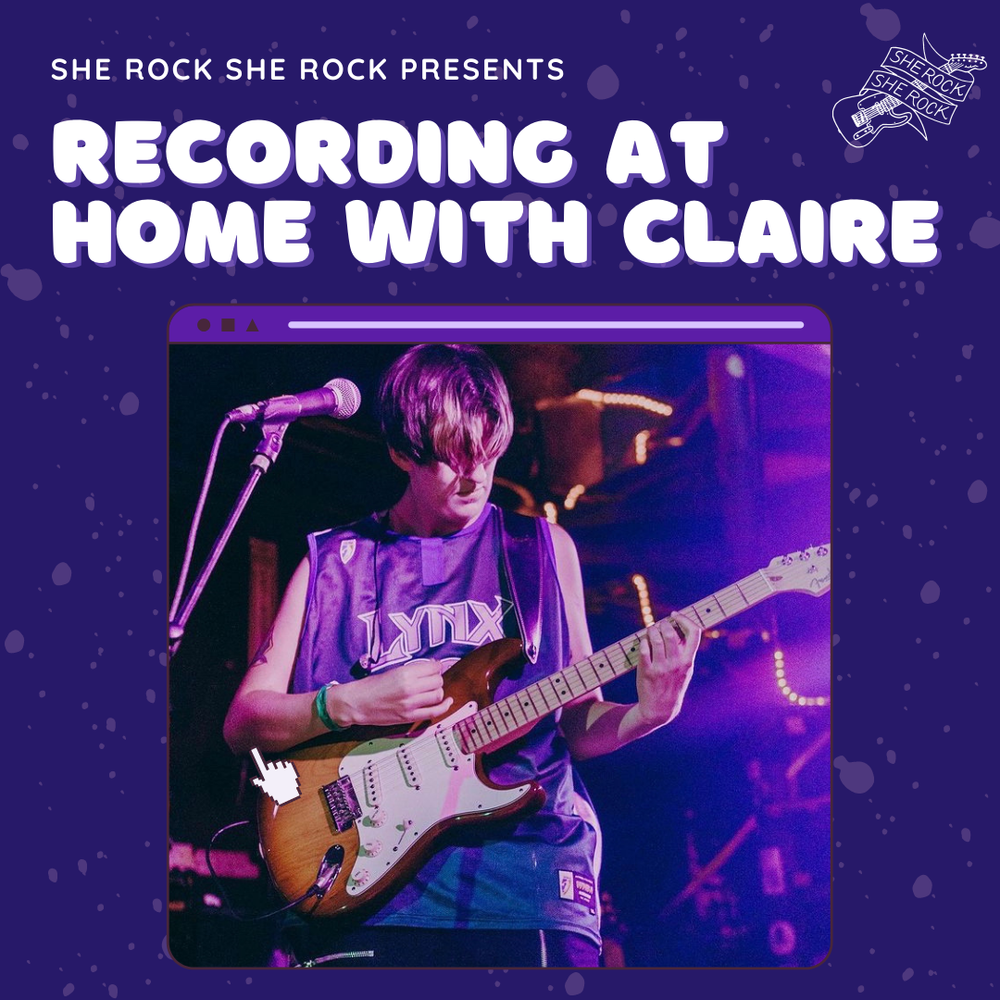 Recording at Home with Claire
Sunday Dec. 19, 6-7:30 CST
Have you always dreamed of recording your own music, but you're not sure where to start? Do you have songs sitting in your phone's voice memos just waiting to be released into the world? This is the workshop for you! Join Claire for an intro to recording at home using basic software and gear, and learn about more advanced DAWs (Digital Audio Workstations) as well.
Cost: $25
About Claire:
Claire grew up playing guitar with their dad in his country band in Minneapolis, MN. After high school Claire studied music production and composition at Berklee College of Music in Boston. Claire has worked in recording studios such as The Hideaway, The Bunker (Brooklyn) and Minnehaha Recording Company. Claire has taught at Girls Rock n Roll Retreat for the past several years, and has taught She Rock's virtual StudioLab workshop. Currently Claire is based in Brooklyn, NY, playing guitar, producing/writing/recording for their band Boyish.
Boyish released their most recent EP "We're all gonna die, but here's my contribution" in May. The project received praise from Nylon, NPR, Ones To Watch, Them., The GLAAD Wrap, and Lyrical Lemonade. The lead single "Superstar" has been streamed over 700,000 times and was added to Spotify playlists such as "Fresh Finds", "Lorem", "All New Indie", and "Softly". Their single "whatshisname" was played on BBC Radio 6 and their third and final single "Your Best Friend" was featured as the KUTX Song of The Day.