Girls Rock n Roll Retreat: Studio Edition
After careful consideration, the She Rock She Rock staff and board of directors has decided to keep Girls Rock n Roll Retreat in a virtual format for the Summer 2021. This decision comes with an abundance of caution and prioritizing the health and well-being of our campers and teachers. We are committed to holding space to help our campers create music, connect with one another, build community, and gain self-confidence along the way! We know how important this camp is for our campers and we are dedicated to making that happen in a way that prioritizes everyone's safety. While we know that camp is going to look very different this summer than it had prior to the pandemic, we are excited to embrace the change and be in the studio together. Camp will be LIVE and extremely interactive so we can build community and stay connected!  
Technology resources (including laptops to attend camp) available!
Scholarships are also available, provided in part by Minnesota NOW (National Organization for Women) Foundation.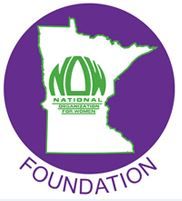 Girls Rock n Roll Retreat: Studio Edition 2021 dates:
Session One: July 19-23, 2021
Session Two: July 26-30, 2021
Camp takes place on Zoom!
Here's a showcase from last summer's camp...